Well Installations
Trust the experts at Choice Drilling for quality well installations. We're a certified water well systems provider. Our drillers are trained, and perform their work with precision and accuracy.
Our Well Drilling Services Include:
Soil Vapor Extraction wells
Monitoring Wells
Percolation Well Installation
Piezometer Well Installation
Slope Indicator Well Installation
Irrigation Wells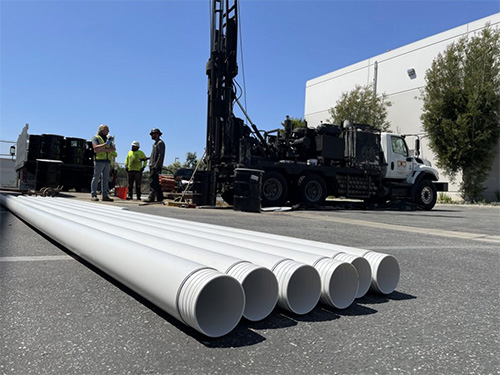 ​Drilling is the fastest and best way to create a well with the highest quality results. The drilled well taps into groundwater located in aquifers – it's then drawn up via a pump.
The most common type of drilling technique is rotary drilling, used in 90 percent of new wells. The biggest benefit of drilling is that water can be accessed from a much deeper level. You get water that is both better quality and quantity with this method.
Our drillers make use of the latest drilling equipment and support equipment, as well as modern drilling procedures on our projects. This, combined with our past experience and knowledge of the geological conditions in the area, we are able to offer you quality constructed projects at an affordable price. The drilling industry is ever growing and we aim to keep up with the always-changing regulations and standards.
At Choice Drilling, we are committed to providing the highest quality service to all our clients. We install water wells with the intent of exceeding customer expectation while meeting all state and county requirements.